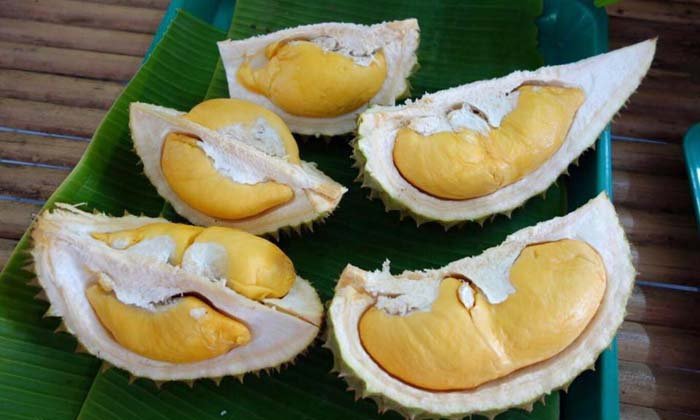 Lamai Garden, Rayong Province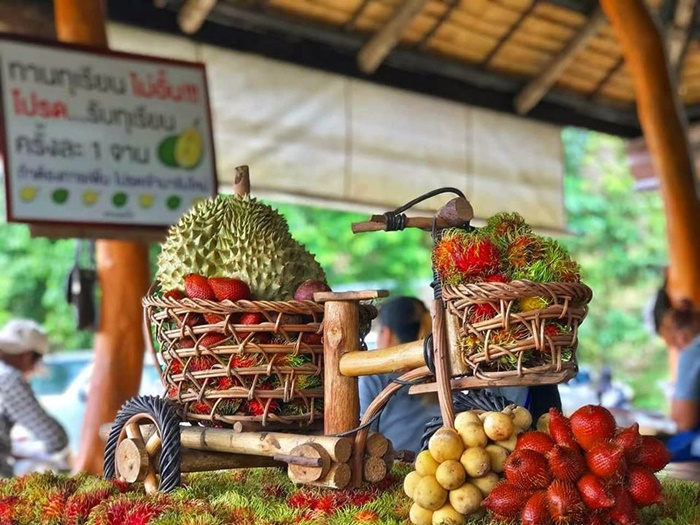 Start at the first garden The most beloved public durian buffet park that many people have heard This is a large fruit garden with an area of ​​500 rai.
There is a tour around the park with a tram. Amidst the integrity of nature You will find a wide variety of plants, fruits, and gardens.
And the highlight is that the durian buffet is still the number one selling point here. Pay only 490 baht. You will be able to eat all fruits and durian. Considered worth more than the best value

  2. Suan Supattra Land, Rayong Province



Come to visit here unless you have a tram ride to see the garden. 
Also learned to do agriculture by the garden lecturer as well and important
Will enjoy delicious fruit and durian buffets for less than 500 baht. 
Buy one hundred durian. Come to eat buffet here, eat both durian and many fruits

One year should come together once to be satisfied.


3. Suan Prasom Sap, Rayong Province



Come to our 3rd garden today with Suan Prasan Sub. Large agricultural-oriented 
tourist attractions, with an area of ​​over 9 rai

Planting various kinds of fruits including mangosteen, rambutan, longkong, 
santol and the highlight of durian. At this time, he was able to open a durian buffet.

Including other fruits as well, paying in the hundreds price, but eating fruit 
at the thousandth price
4. Suan Yai Da-Pa Boon Chuen, Rayong Province



How much will it be if you carry one basket into the orchard? Will be cool to eat 
any child can do at the price of hundreds !!!

Can be called a fruitful orchard And full of various kinds of fruits Can eat vitamins 
to flood

And most importantly, the durian, the king of Thai fruits, can be eaten as a buffet. 
From the beginning too, try